Drafting trust agreements that meet Social Security requirements
Administering two pooled special needs trust (OBRA) and (3rd Party Sub-accounts)
Micro Industries for Self-Advocates offered by Life's Plan Inc. Pooled Trust
Coordinating care services for individuals
Fourth Street Performance Partners
Tax Accountants Porte Brown
Wilson & Wilson Estate Planning & Elder Law LLC

Executive Director
Scott Nixon has been the Executive Director of Life's Plan Inc. for over 10 years

Trust Administrator
Lily is a new addition to the Life's Plan Inc team bringing years of valuable Trust Administration experience to the organization.

Legal Counsel
Bill is Permanent Legal Counsel for Life'sPlan, Inc. Bill Wilson has practiced over 20 years, concentrating in the areas of Elder Law, Estate and Medicaid Planning, Estate Planning for Families with Disabled Children, Probate, and advising not-for-profit corporations.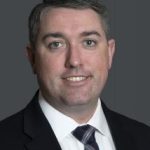 Mike Drabant is a partner with the law firm of Wilson & Wilson Estate Planning & Elder Law, LLC, located in LaGrange, Illinois.
Establishing Your Illinois Pooled Or Special Needs Trust?
I called Life's Plan Inc. from Olathe, Kansas because I had questions about the best way to handle inheritance for my adult daughter in Illinois. After explaining our particular situation,
Their employees are efficient, helpful, very personable and prompt in paying her personal expenditures when requested. They genuinely care about your specific questions, and are willing to take the time
Life'sPlan provides an invaluable service for many of our clients who would otherwise have to spend their last remaining assets on long term health care and medication. Some of our
I don't know what I would have done without the help of Life'sPlan. It enabled me to keep what money my mom had left and to use it to make